Convey™
CSV and spreadsheet import and export for HCL Notes™
Convey™ is desktop software for importing and exporting data between HCL Notes™ database views and CSV files or spreadsheets. It is designed to work as a companion to your Notes client applications and provide an easy-to-use but powerful tool for quickly moving data between Notes and office software products such as Microsoft Excel® and LibreOffice™ Calc.
Product page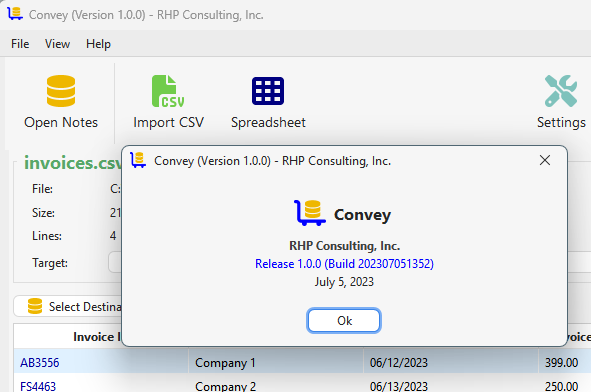 ---
CertMatica™
ACME certificate installation and renewals for HCL Domino™ and Sametime™
CertMatica™ is software that automates the installation and renewal of ACME TLS/SSL certificates for your Domino and Sametime environments. Obtaining valid TLS/SSL certificates from issuers such as Let's Encrypt™ is now a common option for websites. However, installing and maintaining up-to-date these certificates on a Domino server can be a challenge. Let CertMatica take care of managing the process for you and keep your data private as it travels over Domino-supported HTTP, SMTP, POP3 and IMAP protocols.
Product page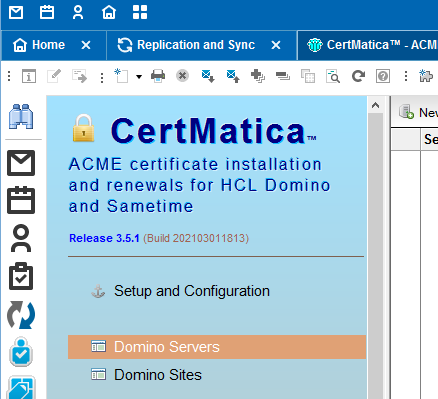 ---
Aperture™
TLS/SSL certificate management for HCL Domino™
Aperture™ is a lightweight, responsive desktop application that helps simplify the process of managing TLS/SSL certificates for the HCL Domino™ platform. It allows you to visually add, remove and inspect certificates and keys present in Domino keyrings using an interface that conveniently integrates Domino's KYRTool and OpenSSL.
Product page